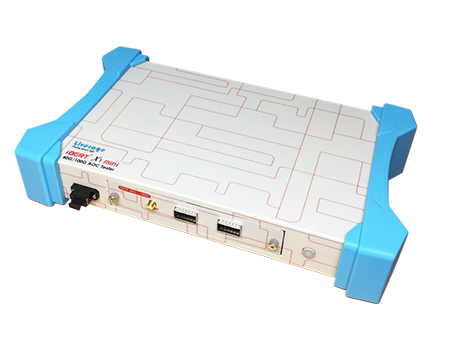 BER Tester (BERT)
BER Tester (BERT) is a testing method for digital communication circuits that uses predetermined stress patterns consisting of a sequence of logical ones and zeros generated by a test pattern generator.
---
A BERT typically consists of a test pattern generator and a receiver that can be set to the same pattern. It can be used in pairs, with one at either end of a transmission link, or singularly at one end with a loopback at the remote end.

If you want to test 0.1Gbps to 100Gbps SFP module and Active Optical Cable measurement can press our product iBERT X1 mini as follows. It can measure 01.Gbps to 4Gbps, 10/25 Gbps and 40/100 Gbps. If you want a separate test, we recommend the other 2 products as follows. 10G / 25G SFP28 Checker can measure 10/25G SFP module and 32 Gbps Fiber Channel. And 4G SFP Checker can measure 01.Gbps to 4Gbps SFP module.

Through measurement can help you to read the internal memory EEPROM of the SFP module and displays detailed EEPROM contents registered into EEPROM such as the part number, vendor name, wavelength, description, and range. And can individually monitor bit error rate, error count and timer.

We can provide high-performance and high-quality Bit Error Rate Test (BERT). Our product is already sold to the U.S.A, Europe,Korea and China…etc.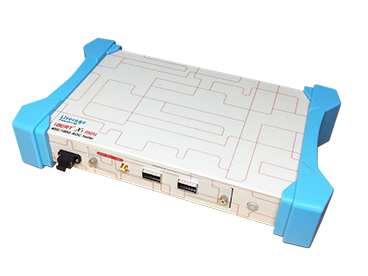 iBERT X1 mini
iBERT X1 mini is a BER Tester (BERT) designed for 0.1Gbps to 100Gbps AOC and module measurement....
Details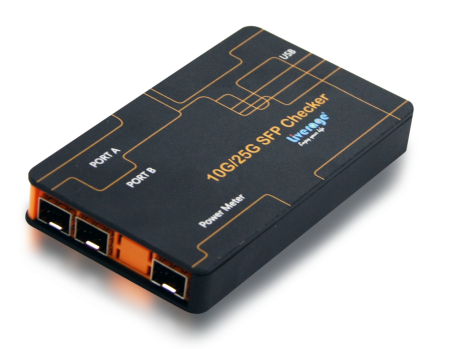 10G/25G SFP28 Checker
The 10G/25G SFP28 Checker is a small bit error rate tester that can help you to read the internal...
Details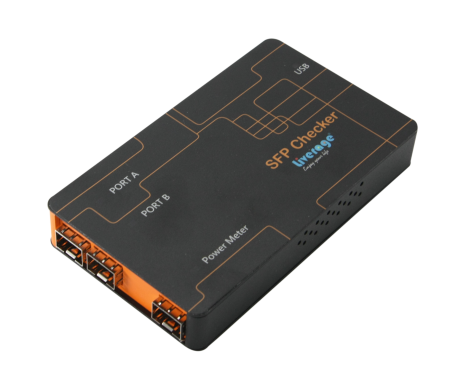 4G SFP Checker
The SFP Checker integrated the Bit Error Rate Tester, Optical Power Meter, Digital Diagnostics...
Details
Liverage Product Brochure
Liverage the newest product brochure.

Download
BER Tester (BERT) | SFP | Optical Transceiver Manufacturer - Liverage
Liverage Technology Inc., since 2003, is a BER Tester (BERT) | fiber optical components, transceivers and measurement equipment manufacturer based in Taiwan.
Developed CWDM Metro-Access Fiber Optical Network, Passive Optical Networks (PON) and Gigabit Passive Optical Networks (GPON) applications, bi-directional and triplex transceiver modules for the FTTX in radio communication equipment and parts industry.
Liverage has been offering customers high-quality SFP, optical transceivers since 2003, both with advanced technology and 30 years of experience, Liverage ensures each customer's demands are met.