MPO Defects Tester with 650nm visible red laser light
MPO Tester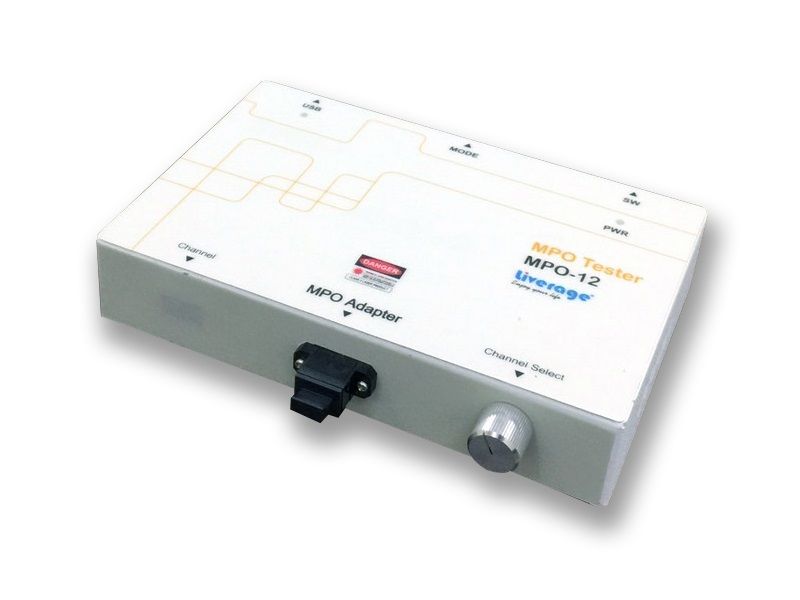 The MPO Tester is a very useful tool designed for checking the defects of a MPO arrayed fiber cable or MPO Connector. The MPO emits a visible 650nm wavelength visible red laser light through fiber optic cables, then if there are breaks or defects in the fiber will refract the light, creating a bright glow around the faulty area.

The LD output signal can be all 12 Fibers switched to CW Mode to obtain different visual effects.
Features
1. Easy to check fiber faults by using 650nm visual red laser.
2. Range: Visibility up to SMF or MMF Fiber 1 km.
3. 12F MPO Connector for testing additional.
4. Highly effective power circuits designed for stable laser power.
5. Operating in Continuous Wave (CW) Mode or Pulse Mode.
6. Driven by external USB with power bank battery.
Video





Related Products

MPO Polarity Identifier

---

MPO Polarity Identifier is a very useful fitting tool which needs to go with MPO Tester to do the testing together. It can be used to check the type of MPO cable A. B or C rapidly, also the testing of SM cable or MM cable and the MPO Input/output port of PC or APC as well.

---

HOT Pet

---

HOT Pet is designed for 40 Gbps ~ 400 G optical networking power meters. It can measure 4 channels output power in the optical network at one time. The memory can record 600 data and data downloaded via USB Connections. The battery can last 6 hours.

---

---

Datasheet

---

Technical Spec and Operating Instruction of MPO 12F Tester.

---

---