40Gbps QSFP+ SR4 Transceiver
F82BS17485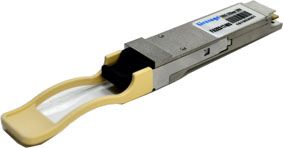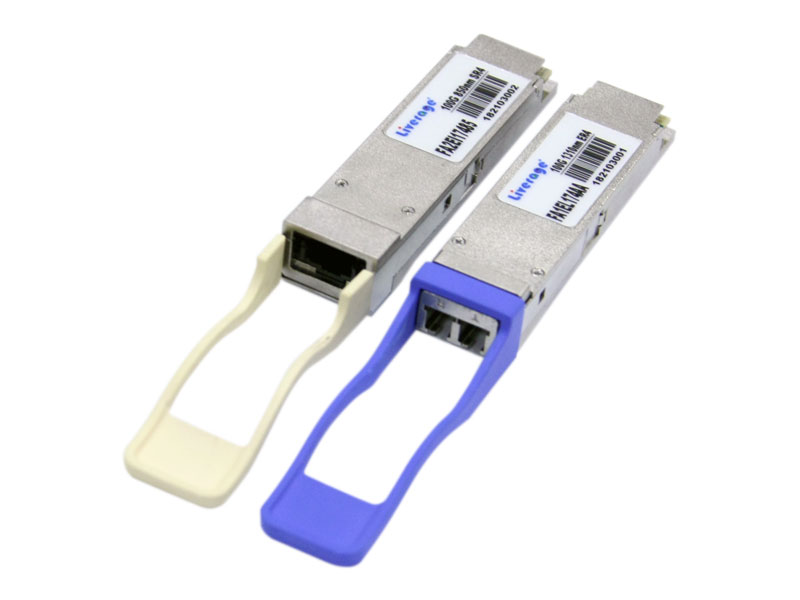 The QSFP Transceiver Module is a parallel 40Gbps Quad Small Form-factor Pluggable (QSFP) optical module. It provides increased port density and total system cost savings. The QSFP full duplex optical module offers 4 independent transmit and receive channels, each capable of 10Gbps operation for an aggregate data rate of 40Gbps over 100 meters of OM3 An optical fiber ribbon cable with an MPO / MTPTM connector can be plugged into the QSFP module receptacle. Proper alignment is ensured by the guide pins inside the receptacle.
Features
1. 4 independent full-duplex channels.
2. Up to 11.2Gbps data rate per channel.
3. MTP / MPO optical connector.
4. QSFP MSA compliant.
5. Digital diagnostic capabilities.
6. Capable of over 100m transmission on OM3 multi-mode ribbon fiber.
7. CML compatible electrical I/O.
8. Single +3.3V power supply.
9. Operating case temperature: 0 ~ 70°C
10. XLPPI electric interface (with 1.5W Max power).
11. RoHS-6 compliant.
Applications
Rack to rack.
Data Center.
Infiniband QDR, DDR and SDR.
40G Ethernet.
Datasheet/Application

---
Press Release