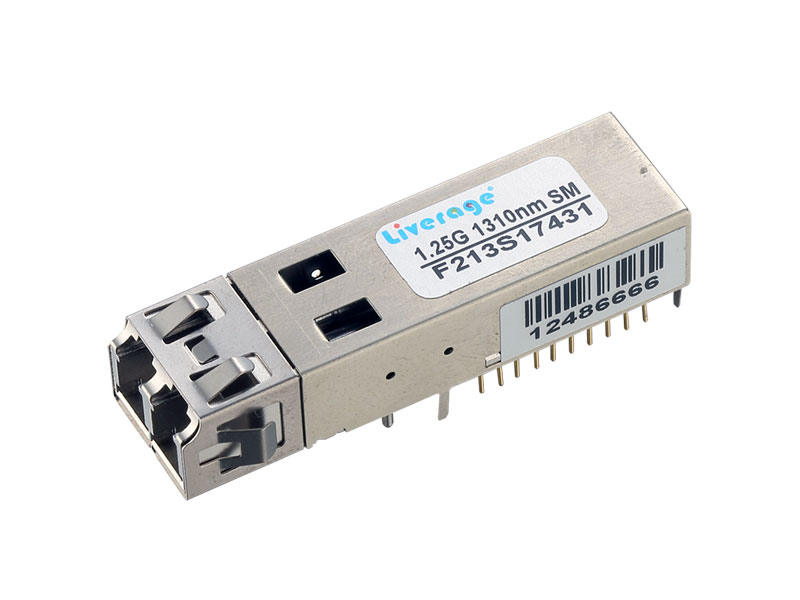 SFF transceiver
SFF Optical Transceiver, Small Form Factor Transceiver
A small form factor (SFF) is a computer form factor designed to minimize the volume and footprint of a desktop computer. For comparison purposes, the size of an SFF case is usually measured in litres. SFFs are available in a variety of sizes and shapes, including shoeboxes, cubes, and book-sized PCs. Their smaller and often lighter construction has made them popular as home theater PCs and as gaming computers for attending LAN parties. Manufacturers also emphasize the aesthetic and ergonomic design of SFFs since users are more likely to place them on top of a desk or carry them around. Advancements in component technology together with reductions in size means a powerful computer is no longer restricted to the huge towers of old.
---
From SFF 155M transceiver to SFF 2.5G transceiver
We can provide SFF 155M transceiver, SFF 1G transceiver and SFF 2.5G transceiver.Regarding different speed rates, we can provide from 155M to 2.5G SFF transceiver. We promise to provide you high-performance and high-quality SFF series transceiver.
Liverage Product Brochure
Liverage the newest product brochure.

Download
SFF transceiver | SFP | Optical Transceiver Manufacturer - Liverage
Liverage Technology Inc., since 2003, is a SFF transceiver | fiber optical components, transceivers and measurement equipment manufacturer based in Taiwan.
Developed CWDM Metro-Access Fiber Optical Network, Passive Optical Networks (PON) and Gigabit Passive Optical Networks (GPON) applications, bi-directional and triplex transceiver modules for the FTTX in radio communication equipment and parts industry.
Liverage has been offering customers high-quality SFP, optical transceivers since 2003, both with advanced technology and 30 years of experience, Liverage ensures each customer's demands are met.