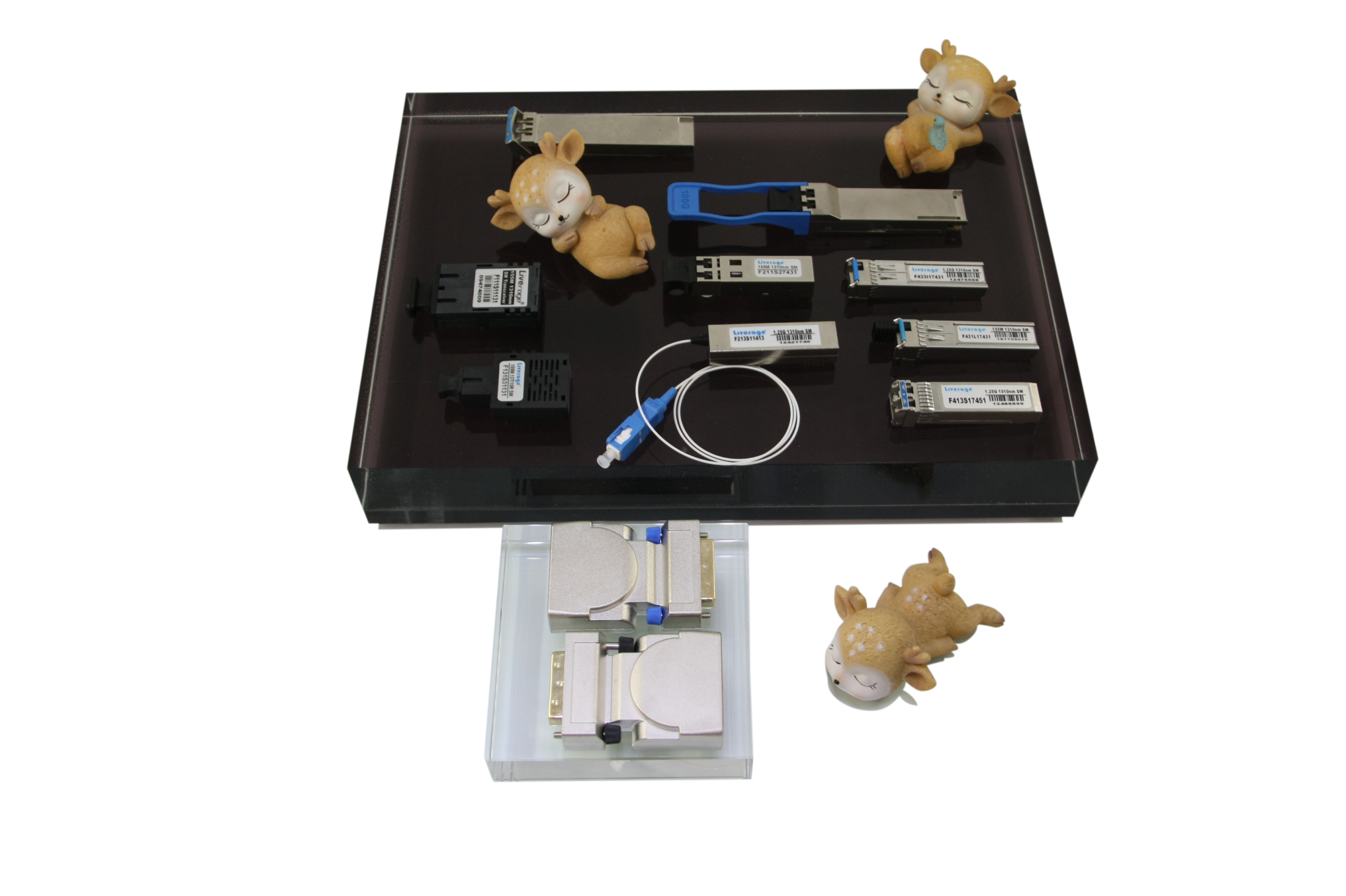 Optical Transceiver
Optical transceivers have various specs such as QSFP28, QSFP+, SFP+, SFP , SFF and XFP transceiver and video module. Regarding different specs, we can provide from SFP to QSFP28 transceivers.
---
High-performance and High-quality Transceiver
Optical module refers to a typically hot-pluggable optical transceiver used in high-bandwidth data communications applications. Optical modules typically have an electrical interface on the side that connects to the inside of the system and an optical interface on the side that connects to the outside world through a fiber optic cable. The form factor and electrical interface are often specified by an interested group using a multi-source agreement (MSA).

Optical modules can either plug into a front panel socket or an on-board socket. Sometimes the optical module is replaced by an electrical interface module that implements either an active or passive electrical connection to the outside world. A large industry supports the manufacturing and use of optical modules.

We can provide high-performance and high-quality transceivers. Our product is already approved by the U.S.A, Europe and Japan…etc.
Liverage Product Brochure
Liverage the newest product brochure.

Download
Optical Transceiver | SFP | Optical Transceiver Manufacturer - Liverage
Liverage Technology Inc., since 2003, is a Optical Transceiver | fiber optical components, transceivers and measurement equipment manufacturer based in Taiwan.
Developed CWDM Metro-Access Fiber Optical Network, Passive Optical Networks (PON) and Gigabit Passive Optical Networks (GPON) applications, bi-directional and triplex transceiver modules for the FTTX in radio communication equipment and parts industry.
Liverage has been offering customers high-quality SFP, optical transceivers since 2003, both with advanced technology and 30 years of experience, Liverage ensures each customer's demands are met.