40Gbps QSFP+ Active Optical Cable
F82BS1xxx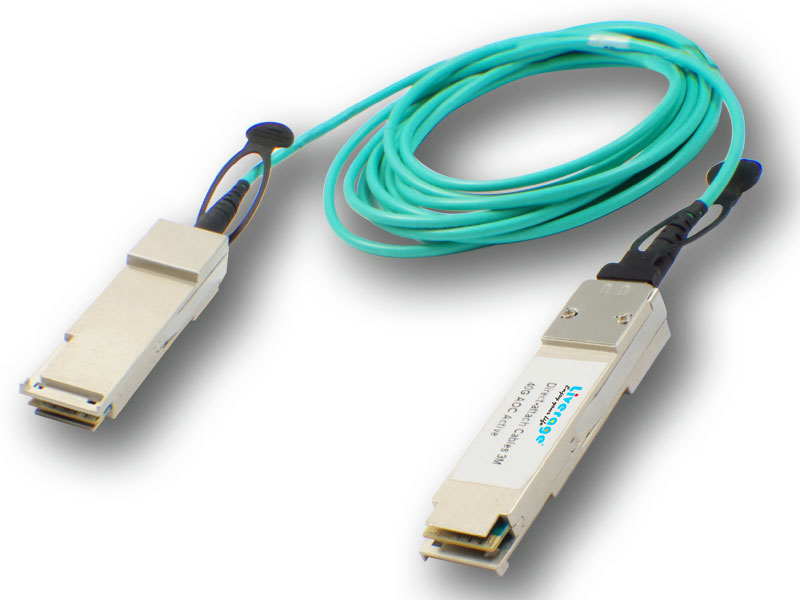 The 40G QSFP+-QSFP+ passive cable assemblies are high performance, cost effective I/O solutions for 40G LAN, HPC and SAN applications. The QSFP+ passive copper cables are compliant with SFF-8436, QSFP+ MSA and IEEE P802.3ba 40GBASE-CR4. It is offer a low power consumption,short reach interconnect applications. The cable each lane is capable of transmitting data at rates up to 10Gbps, providing an aggregated rate of 40Gbps.
Features
1. High-Density QSFP 38-PIN Connector.
2. Hybrid cable conforms to the Small Form Factor SFF-8436.
3. Maximum aggregate data rate: 41.25 Gbps (4 x 10.3125Gbit/s)
4. Copper link length up to 10m.
5. Power Supply: +3.3V
6. Temperature Range: 0 ~ 70°C
7. RoHS compatible.
Applications
10G / 40Gigabit Ethernet.
InfiniBand SDR, DDR, QDR.
Switches, Routers, and HBAs.
Data Centers.