Photo Diodes with Pigtail for Analog Applications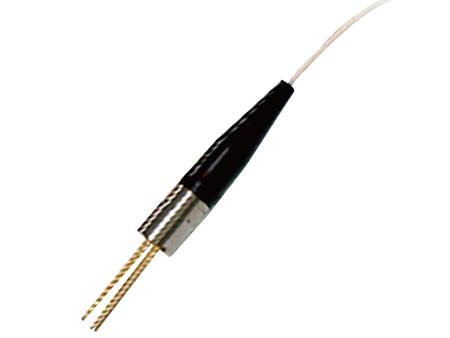 The InGaAs PIN Photodiode series are high quality analog photodetectors designed for CATV receiver applications. These analog PD modules are optically aligned to optimize performance and balance the parameters of responsivity, distortion and back reflection.
Features
1. Plane structure InGaAs photo-detector with high linearity.
2. Low capacitance.
3. Low return loss.
4. Low dark current.
5. High Responsivity.
6. Packaged in sigle mode connector.
Applications
LANS.
FDDI.
SONET OC-3 / OC-12 / OC-24.
SDH STM-1 / STM-4.
Gigabit Ethernet.
Power Meter.
Press Release