Fiber Installation Tools
FiTs II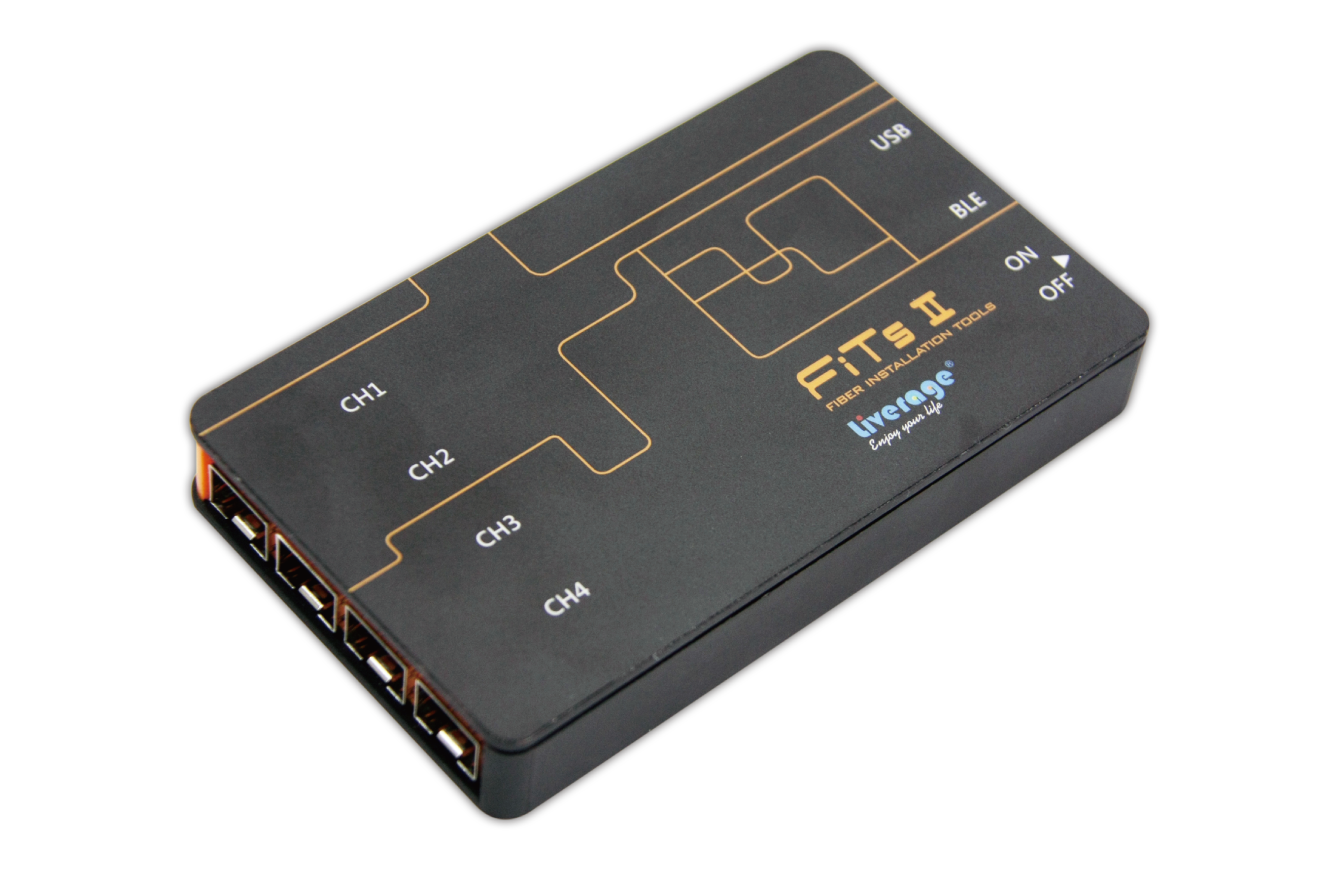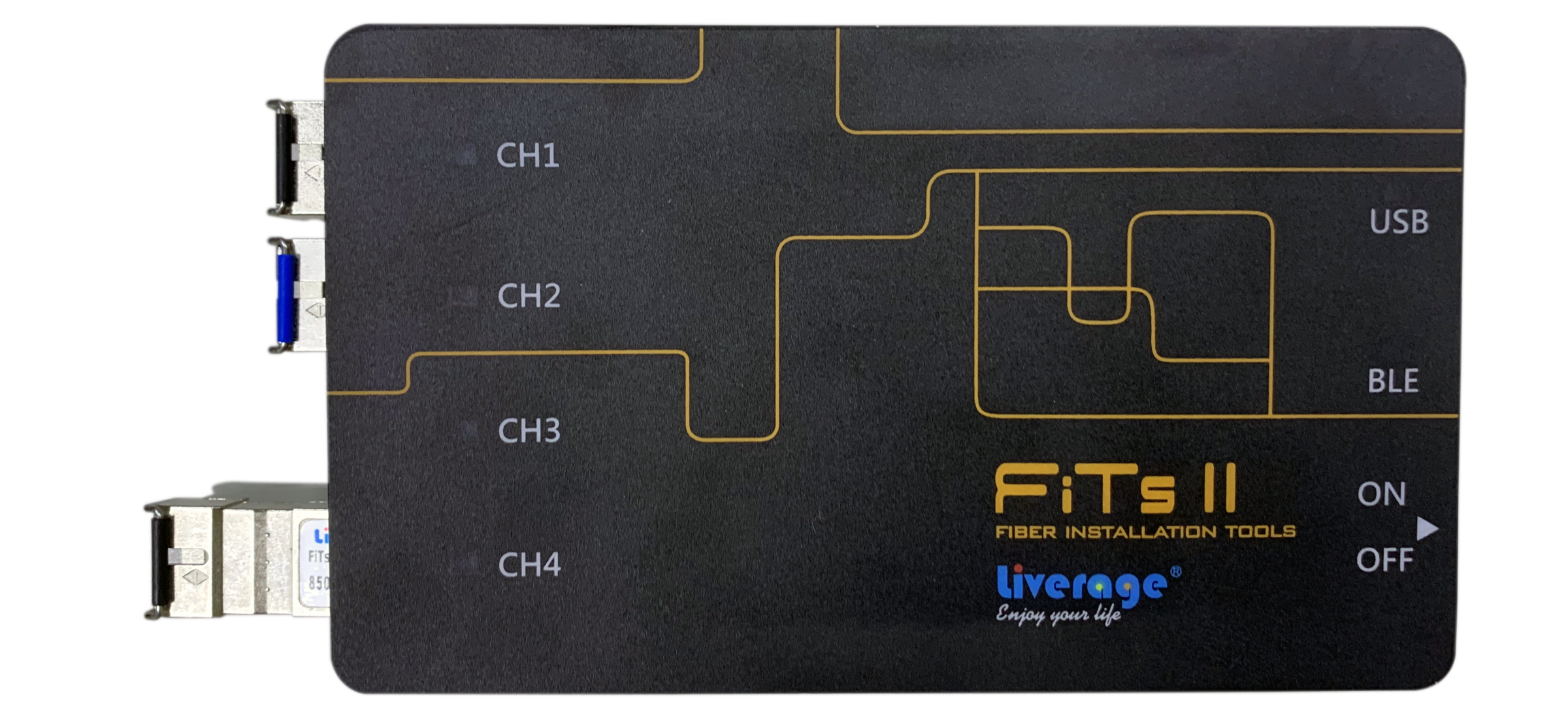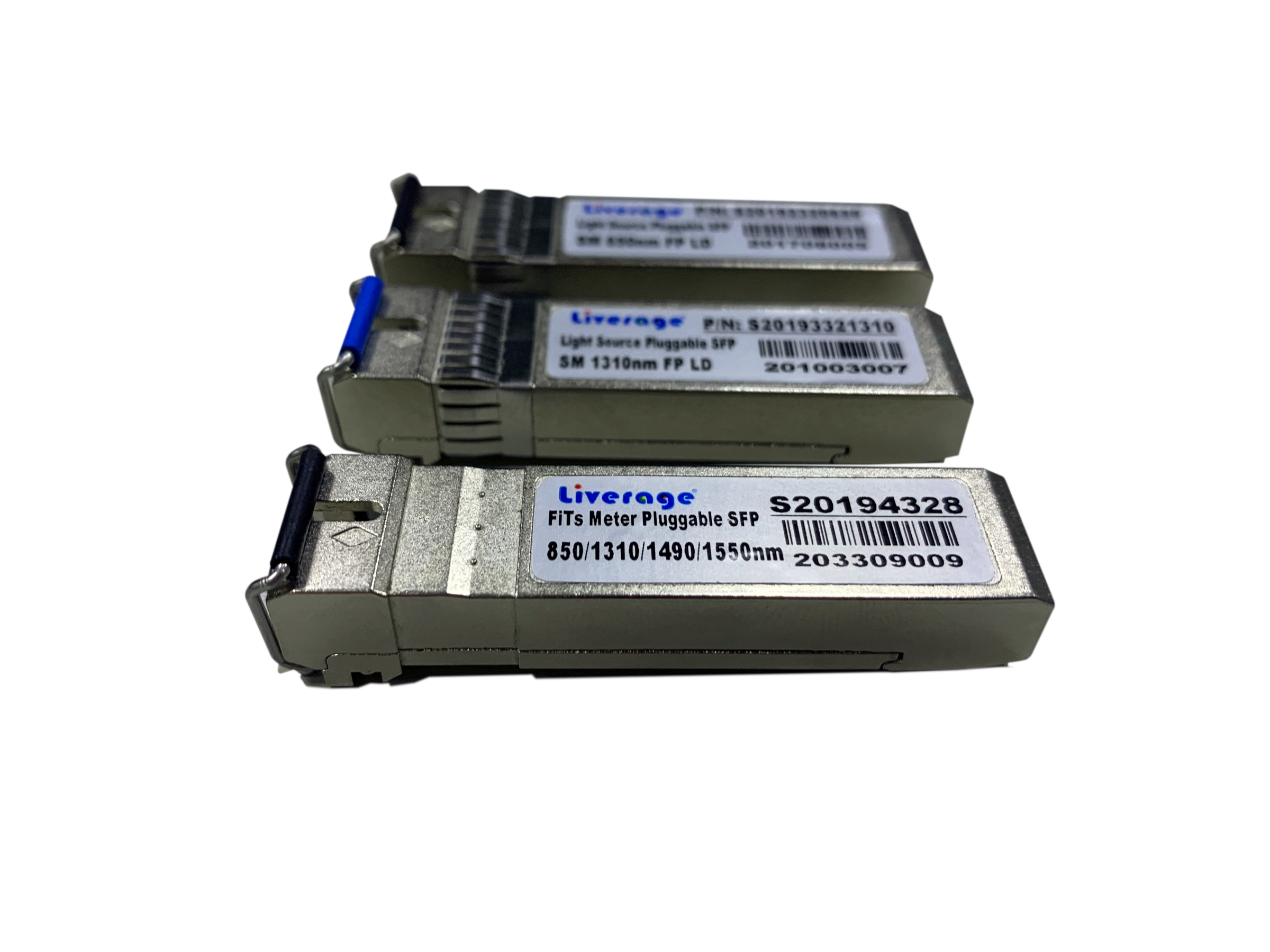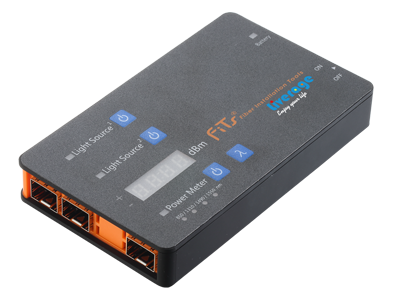 The Fiber Installation Tools (FiTsⅡ) is an instrument which provides an optical stable light sources and optical power meters. The universal main frame provides up to 4-CH FiTsⅡ accordingly for installing power meter or light source module. The FiTsⅡ is ideal for field or laboratory testing of optical network testing by changing the interchange able module.
Features
1. Pocket-size & rugged, handy stand alone design
2. +5 ~-70dBm power meter measurement range with SC/PC connector.
3. +3/0/-3dBm optical power adjustable selectable for light source with SC/PC connector.
4. Low cost and hot swap for both the light source and power meter module.
5. Bluetooth transmission
6. Support APP connection with Bluetooth.
Applications
Maintenance CATV / Telecom / FTTH fiber optical networks.
Standard laboratory applications.
Passive component fabrication.
Optical fiber network traffic monitoring systems.
Optical analog sensing system.
Video

Fiber Installation Tools

How to measure the Insertion Loss by FiTs II

How to check the fiber fault location by FiTs II

Related Products

Fiber Checker

---

The Fiber Checker is a very useful tool designed for checking the defects of a fiber cable. It emits a visible 650nm wavelength red laser light through fiber optic cables, then if there are breaks or defects in the fiber will refract the light, creating a bright glow around the faulty area.The universal connector can be used for all the most widespread fiber interfaces such as ST / SC / FC connector. It is suitable to test both Single mode and Multimode cables. With an optional 2.5 mm to 1.25 mm optional Adapter, you can easily test 1.25 mm diameter fiber LC or MU connector. The visibility is from 3 km to 5 km dependent upon the output power of the Fiber Checker.Internally there is also a specifically designed power circuit called an APC (Auto Power Control) circuit which provides steady power. The APC prevents unstable laser output when the battery is low.The LD output signal can be switched to CW or Pulse Mode to obtain different visual effects. There is a dust cap which will prevent dirt from getting into the LD connector. The cover also prevents accidental exposure of the laser beam into anyone's eyes.

---

Light Source

---

Light Source is a handy instrument to provide you several wavelengths for testing the fiber equipment in an optical network and FTTx construction. Light Source is ideal for field or laboratory testing of optical communication systems at 850nm / 1300nm for datacom testing, 1310nm / 1550nm / CWDM 1270nm ~ 1610nm (20nm spans) for all WDM testing , as well as 1490nm for FTTx testing by changing the interchangeable SFP module. Light Source features zero warm up, superb productivity and is easy to use with its pocket-size and rugged handy design.With a LC / SC patch cord, the Light Source can be used for most widespread fiber interfaces such as LC / ST / SC / FC connectors. It is suitable to test both Singlemode and Multimode cables. Internally there is a specially designed power circuit called APC (Auto Power Control). The APC circuit provides continuous power which avoids unstable laser output when the battery is low. The LD output signal can be switched between Continuous Wave (CW) or Pulse Mode 270 Hz / 2 KHz Modulated Mode to simulate signal transmission. There is a dust proof cap which will prevent dirt from getting into the LD connector. The cap also helps avoid accidental exposure to the laser beam into your eyes.

---

---

Download

---
Press Release