MPO 8/12 Polarity Identifier
MPO Polarity Identifier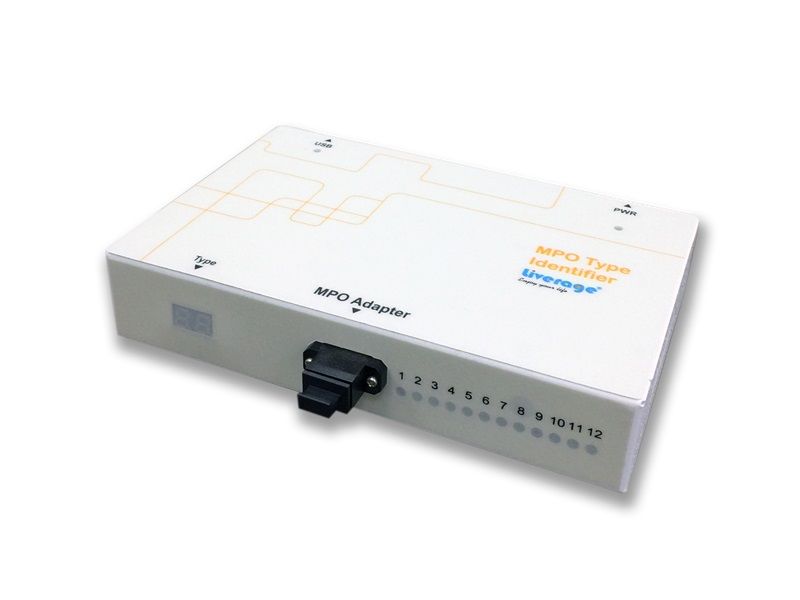 MPO Polarity Identifier is a very useful fitting tool which needs to go with MPO Tester to do the testing together. It can be used to check the type of MPO cable A. B or C rapidly, also the testing of SM cable or MM cable and the MPO Input/output port of PC or APC as well.
Features
1. 12F Fiber MPO Patch Cord testing
2. RoHS compliant
3. 12 channel Go or NG testing
4. Cost-effective MPO testing solution
Applications
MPO 12 Fiber Polarity check.
Type A / B / C MPO patch cord identification.
MPO Patch Cord testing.
Video

MPO 8/12 Polarity Identifier

Related Products

MPO Tester

---

The MPO Tester is a very useful tool designed for checking the defects of a MPO arrayed fiber cable or MPO Connector. The MPO emits a visible 650nm wavelength visible red laser light through fiber optic cables, then if there are breaks or defects in the fiber will refract the light, creating a bright glow around the faulty area.The LD output signal can be all 12 Fibers switched to CW Mode to obtain different visual effects.

---

HOT Pet

---

The High-speed Optical Transceiver Power Meter(HOT Pet) is designed for 40 Gbps ~ 100 G optical networking power meters. It can measure 4 channels output power in the optical net work at one time. The memory can record 600 data and data downloaded via USB Connections. The battery can last 6 hours.

---

---

Download

---

Technical Spec and Operating Instruction of MPO Polarity Identifier.

---

---
Press Release