10Gbps XFP CWDM LC Single Mode Transceiver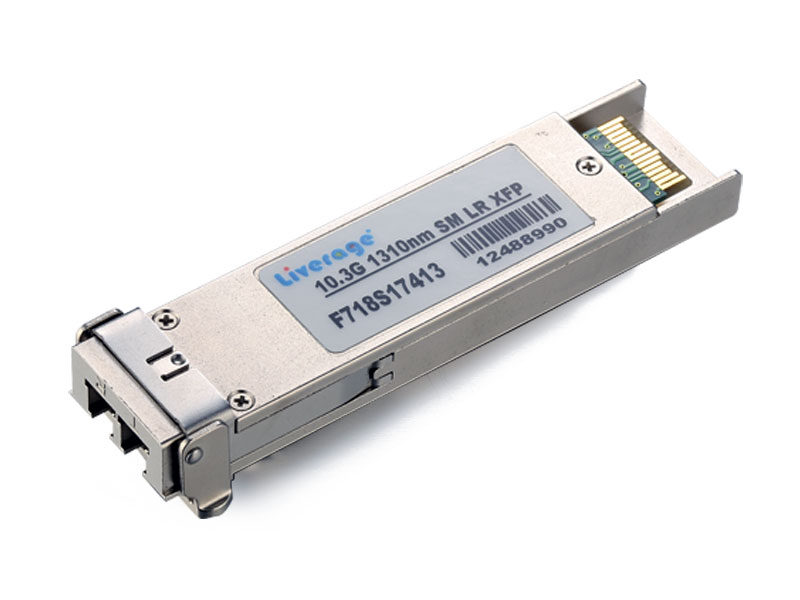 The CWDM XFP is hot pluggable Small-Form-Factor transceiver module. It designed expressly for high-speed communication applications that require rates up to 11.3 Gbps and it designed to be compliant with XFP MSA.
Features
1. Compliant to INF-8077-XFP MSA.
2. Data Rate from 9.95 Gbps to 11.3Gbps.
3. Cooled CWDM EML Transmitter and APD Receiver.
4. Duplex LC connector.
5. Built-in digital diagnostic monitoring functions.
6. All-Metal housing for superior EMI Performance.
7. Power dissipation < 3.5W, 3.3V and 5V power supply.
8. Operating Case Temperature Standard: 0°C ~ +70°C
9. Protocol-independent, XFI Interface.
10. Hot Pluggable.
11. ROHS Compliant.
Applications
SONET OC-192 SR-1 & SDH STM I-64.1.
10GBASE-ZR/ZW.
10Gigabit Ethernet.
10G Fiber Channel.
Press Release