10Gbps Multi-rate XFP 850nm SR / SW XFP Transceiver
F428S57485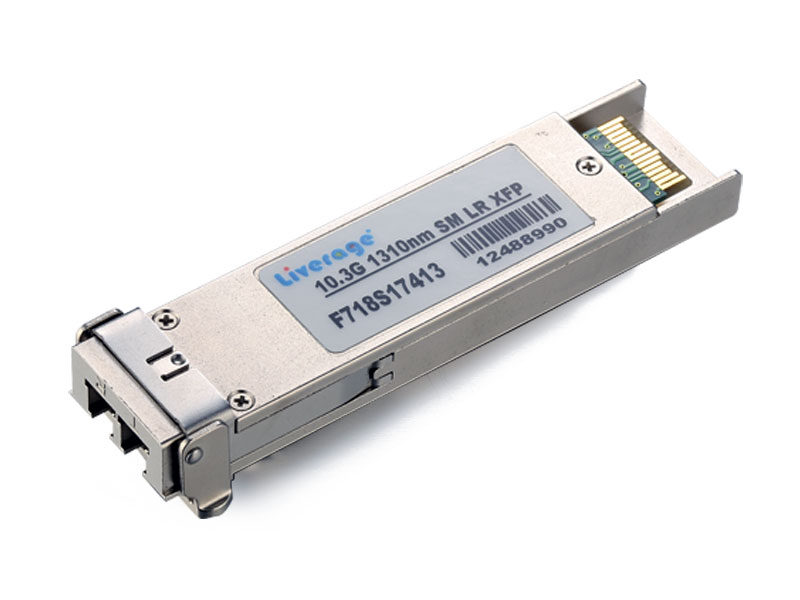 The F428S57485 of XFP transceiver module is specifically designed for high performance integrated duplex data link over multi mode optical fiber. The high-speed VCSEL and photo diode are provided as a light source and a detector, respectively. An EEPROM contained the detailed product information and digital diagnostics function for the host equipment is accessed by the 2-wire serial CMOS EEPROM protocol. It complies with XFP MSA, SONET / SDH standards, Class 1 laser products.
Features
1. RoHS Compliant.
2. Operation Temperature: -5 ~ 75°C
3. 850nm uncooled VCSEL.
4. 300m link distance (indicative only).
5. Hot pluggable.
6. Metal enclosure, low EMI.
7. Single 3.3V power supply.
8. Low Power Dissipation.
Applications
10GBASE-SR (10.3125Gbps).
10GBASE-SW (9.953Gbps).
Datasheet

---