10G DWDM 80km XFP Optical Transceiver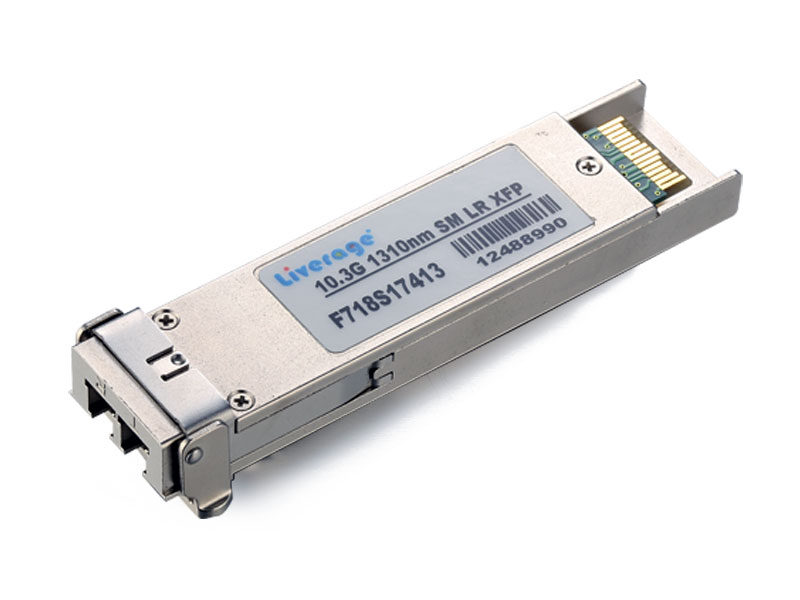 The XFP DWDM transceiver complies with the XFP Multi-Source Agreement (MSA) Specification. It supports amplified DWDM 10 Gb/s SONET/SDH, 10 Gigabit Ethernet, and 10 Gigabit Fiber Channel applications over 80km of fiber without dispersion compensation.
Features
1. Hot pluggable.
2. Support 9.95Gb/s to 11.1Gb/s bit rates.
3. 100GHz ITU Grid, C-Band.
4. XFP MSA package with duplex LC connector.
5. Digital Diagnostic Monitor Interface.
6. Low EMI and ESD protection.
7. Cooled DWDM EML laser and APD Receiver.
8. Up to 80KM for single mode fiber.
Applications
10G BASE-ZR/ZW Ethernet.
SONET OC-192/SDH STM-64.
DWDM, IEEE 10GBASE-ZR based Ethernet.